Exclusive Industry Partners
MDS is the only school in New Zealand where students can develop games for the PlayStation platform.
MDS is the only Unity Authorised Training and Certification partner in the country.
What is Game Art?
Develop immersive experiences
The games industry is one of the fastest growing entertainment fields in the world and is incredibly lucrative.  Step ahead of your competition and secure your position now. Start your journey in learning how to create interactive stories, digital illustrations, and art design for games. You'll focus on the use of industry- standard software like Maya, 3dsMax, Photoshop, ZBrush, Unreal and Unity and collaborate on team projects to grow with your classmates. Don't just play, be part of it – apply now!
This programme is available both on campus and online.
Why study Game Art?
You should study game art if you are passionate about creating worlds, characters, and interfaces that exist within the context of a video game. By studying game art, you will learn how to design beautiful and immersive environments and believable characters, and then combine those elements to deliver a gaming experience that people will cherish.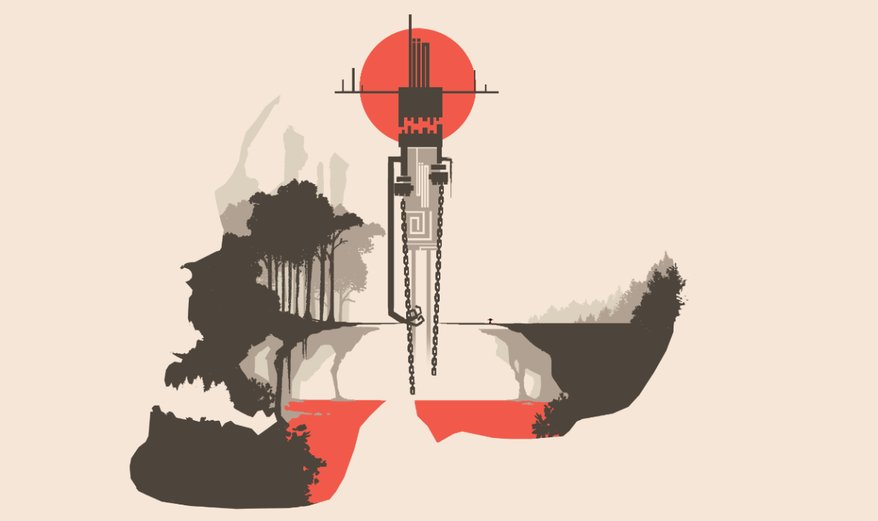 Course Outline
What you'll cover in this course
The first year delivers a solid grounding, including 3D modelling and creating 2D & 3D visual assets. Creative problem solving is underpinned by the basic theories, philosophies, and the history of technology.
Component Name
Credits

Toggle

Game Design Principles

20

Here students are introduced to game design foundations, techniques and paradigms through a series of lecture-led and student-led activities. Game design principles are explored through the analysis of existing game artefacts, applying those findings to the development of their own games.

Students are introduced to a variety of analysis, development and presentation techniques encouraging discussion, creation and dissemination of their design choices through prototyping and documentation.

Art and Design Foundation

30

Art and Design Foundation utilises traditional art theories and practices as a means of underpinning student research into the creation of art and graphic design artefacts. This understanding allows students to produce graphics that are effective in visual communication, understand form, and articulate their ideas.

At the end of this component the necessary skills and theoretical foundations of traditional art practices should be evident in the work generated by the student over the course of the year.

2D Visual Asset Generation

15

This component utilises traditional art theories and design foundations and makes them relevance in the digital domain. Students create digital artefacts for a variety of outcomes, including concept, pixel and vector art, sprite creation and other digital native formats utilised in the production of video game development. As part of this component, students learn to critique and to be critiqued by peers and lecturers alike in order to understand art and design from a variety of perspectives.

3D Visual Asset Generation

30

Here students expand on knowledge gained in the GAT120 course and will utilise industry standard 3D modelling tools and techniques to communicate complex ideas and emotions. Students will critique artefacts that utilise the concepts of form, function, and silhouette learned in previous components.

Game Production Foundation

15

2D art assets and basic scripting are combined in this component, enabling students to recognize how art, design and code impact on the user experience. Utilising game development techniques and tools, students will create their own arcade style games, requiring a multifaceted approach including project management, art and design theory, user interaction, menu systems, audio integration, scripting, game design and release.

These trans-disciplinary artefacts scaffold the student's knowledge for the second year of study, when they will interact with the Bachelor of Software Engineering students.

Creative Technologies: Game Studies I

15

Game Studies I offers an introduction to the study of video games as texts situated within wider cultural and theoretical settings. Students will explore the history of video games as creative technologies and as cultural artefacts. These ideas will be framed through critical analysis of specific case studies, informed by a wider reading of contemporary games scholarship.

Technical Art I

15

Technical Art I introduces techniques in content creation pipelines to deliver solutions involved in 3D game productions.

The students will enhance their technical abilities by working with basic scripting, lighting, shaders, particles and various other pipeline elements utilised in interactive media.
By the second year, you will be able to design solutions to production problems. New topics are introduced, including the use of middleware and the principles of architecture and game environments.
Component Name
Credits

Toggle

People and Games

15

People and Games introduces students to nontechnical, human aspects of game development and the games industry. Through a series of lecture and seminar-based talks, discussions, and play sessions, students are encouraged to explore and discuss the wider context of the game industry in relation to the economic, social, and cultural determinants surrounding the production and consumption of games and games technology.

Rapid Game Prototype

20

This component provides students with an opportunity to work together on a series of projects, enhancing collaborative skills within a team of people across multiple disciplines. Additionally the assignments in this component will challenge the student in finding creative solutions to project management and small scale rapid game creation.

Students will be asked to create three 3D game prototypes over the course of 15 weeks and in the final week (week 16) present their work in front of the class and post their work online.

Creative Technologies: Game Studies II

15

Game Studies II provides students a venue to explore the impact of entertainment media on society with structured analysis and interpretation. This look into society develops scholarly skills by encouraging students to engage and debate contemporary issues surrounding the production, dissemination, and consumption of interactive media.

Advanced 3D Modelling

30

Building upon the knowledge gained in the 3D Visual Asset Generation component, GAT240 teaches advanced modelling and texturing techniques to enhance workflow. Students will learn to 3D model utilising digital sculpting software.

Additional topics covered will include how to retopologise models and utilise various tools to enhance production speed and quality.
Students will also learn how to optimise their models for a variety of applications.

Technical Art II

15

Technical Art II teaches the process of how to create rigs and technical art for games. This will provide the student with the technical skills to solve or enhance art and design assets. Topics also covered in the class will include integration into game engines and basic scripting. Students will learn key terminology of how to optimise their technical art skills for a variety of applications.

Real Time Animation

30

Students will be taught the techniques used to create efficient animations for interactive media. In addition to animation theory, topics will also include prop, weapon, and environment animation, character and facial animation along with motion capture topics including cinematics and technical limitations.

Professional Practice and Communication

15

Professional Practice and Communication equips students with the necessary tools to create supporting documents needed in business and production methodologies.

On successful completion students will be able to plan and manage a project through to completion, understand the basics of starting up a company, effectively communicate using a variety of media, and utilise their knowledge in creating a plan or strategy for a business and/or production. Students will undertake the creation of a curriculum vitae and various collateral, which will be used as a basis for future information sent out to prospective employers.
In the final year, both degree programmes collaborate on a major game production. This studio simulated environment tests individual skills, knowledge, and theory while giving students experience working within a team.
Component Name
Credits

Toggle

World Design

30

World Design provides a framework in which students can expand upon knowledge gained in previous components. The tools, practices, and technical knowledge provided in this component help students' develop game environments that consider design, aesthetic, technical and social contexts to improve the believability of their artefacts.

Students use the research opportunity and support provided on historical and fictional architectural movements to better convey a story through their design artefacts.

Creative Technologies: Game Studies III

20

Game Studies III uses the student's ability to undertake scholarly research to further develop their knowledge of game development practices. This component allows the students to specify their own research topics; identify a critical position, with an aim of creating work that demonstrates evidence of research practice and methodology.

This is an opportunity for students to pursue research in any game related field they desire with the output being either purely theoretical or supplemented by creative practice. Whilst weekly classes facilitate communication with the lecturer and the review of one another's drafts and progress, it is a self-directed component with students responsible for their own learning and time management.

Game Project: PreProduction

15

Game Project: Pre-Production focuses on the skills and abilities required to formulate a group and manage the pre-production of a game development project. With creative thinking and project scope at the forefront, the team goal is to reach and agree upon an understanding of the team's strengths and weakness before deciding on a game to develop.

The team needs to be able to communicate the project, idea and scope through presentation, documents and a playable prototype. These pre-production submissions are all designed to gear the students towards the start of future productions.

Game Project: Alpha

30

Game Project: Alpha allows development of the team's design from the previous component with students needing to work efficiently and adhere to a schedule to be successful in this component. The quality of the implementation, and the development processes undertaken both affect the final grade as student utilise the best practices learnt during the course.

Game Project: Gold

30

Game Project: Gold develops the previous two components to completion. This portion of the project gives the students the ability to refine, bug fix, and promote their projects, both internally and externally.

Portfolio Presentation and Critique

15

Portfolio Presentation and Critique focuses on individual investigation and discovery. Students present their work to peer groups and industry professionals as a demo reel and/or web-based portfolio using their own artefacts and with an emphasis on marketability, industry expectation, and presentation.

Process and progress will be documented and presented alongside the portfolio and it is key to demonstrate evidence of combining conceptual, critical and creative thinking, strong technical and communication skills in partnership with the imagination so crucial in developing a personal vision.
Entry Requirements
NCEA University Entrance NCEA Level 3: Three subjects at Level 3, made up of 14 credits each. Literacy 10 credits at Level 2 or above, made up of: 5 credits in reading 5 credits in writing Numeracy 10 credits at Level 1 or above, made up of: achievement standards (specified achievement standards available through a range of subjects), or, unit standards, package of three numeracy unit standards: 26623, 26626, 26627. (All three required)

If you are enrolled at a New Zealand secondary school and have not yet completed your NCEA (CIE or equivalent) qualification you can still apply now for admission. When your NCEA results are available in January, we will check them and contact you.

IB and CIE University Entrance More information on alternative eligible qualifications such as IB or CIE, click here.

Special Entry, Discretionary Entry and Cross Credits If you don't have university entry, you may still be able to apply for this course. More information about Special Entry, Discretionary Entry and Cross Credits here.
If you are an international student, you'll need to prove you have sufficient English language skills in order to complete this course. We'll be looking for Academic IELTS overall score of 6.0 (minimum) with no band less than 5.5, or equivalent qualification if English is not your first language.
Please note, quotas may apply to some programmes. Where demand exceeds the number of available places, applicants who meet entry requirements will be admitted on a first-come-first-served basis.
Language Requirements
If English is not your first language, you may be required to provide satisfactory evidence of your proficiency in English in the form of a recent IELTS (International English Language Testing System) score , TOEFL (Test of English as a Foreign Language) score or a Pearson's Test of English (PTE) from an accredited organisation.
Portfolio requirements
How to prepare your portfolio
Your portfolio is a selection of work that shows your skills and talents. It introduces you and your ideas, and shows us you have the creativity and imagination to be a student at Media Design School.

There are no strict rules about what you should include in your portfolio. As a guide, it should include a range of 12 - 20 pieces of your best works that represent who you are as a creative person. We recommend including a range of media and styles. It is not imperative you include digitally rendered artworks.

Here are some of the examples you could include:
Pencil drawings and illustrations
Painting Photography Graphic or Digital design
3D models or visualisations
Concept art and characters
Video or moving images
BYOD Requirements
BYOD Requirements
Before you begin your study with us, you will need to have a suitable device that has the functionality to run the programmes required for your course.
Follow this link to find course-specific requirements and recommendations, along with links to more information about hardware specifications. We have prepared these recommendations to help our students equip for flexible, blended learning.
Why study Game Art at Media Design School?
Career & Industry Insights
If you're serious about fast-tracking your way into the games industry, enrol in our dedicated Game Art course that we've specially designed to mirror industry. Over three years, this course will help you develop your artistic style and technical skills through a combination of traditional and digital art practices, and the use of industry-standard software. 
You will collaborate in groups of artists and programmers on multiple game projects while developing a professional portfolio, where you will gain the necessary skills to enter the industry.
Game Art career paths include:
3D Modeller 
Animator 
Art Director 
Concept Artist
Level Designer  
Technical Artist 
Texture Artist 
UI Artist 
VFX Artist