Upcoming ceremony:
Friday, April 14 2023
ASB Waterfront Theatre
3:00pm
[UPDATE: ADDITIONAL TICKETS WILL BECOME AVAILABLE FRIDAY, MARCH 31ST]
Get ready for the best and last day at MDS
Congratulations!
We at Media Design School are proud of all of your achievements and to see you at the conclusion of your latest academic journey.
This is a time to celebrate you! A time for you to walk across the stage with your peers and lecturers, and show everyone how far you've come. A time for you to leap towards your future and dreams.
Graduation is a highlight, and a satisfying way to mark your achievements. Media Design School has one ceremony a year, you don't want to miss out!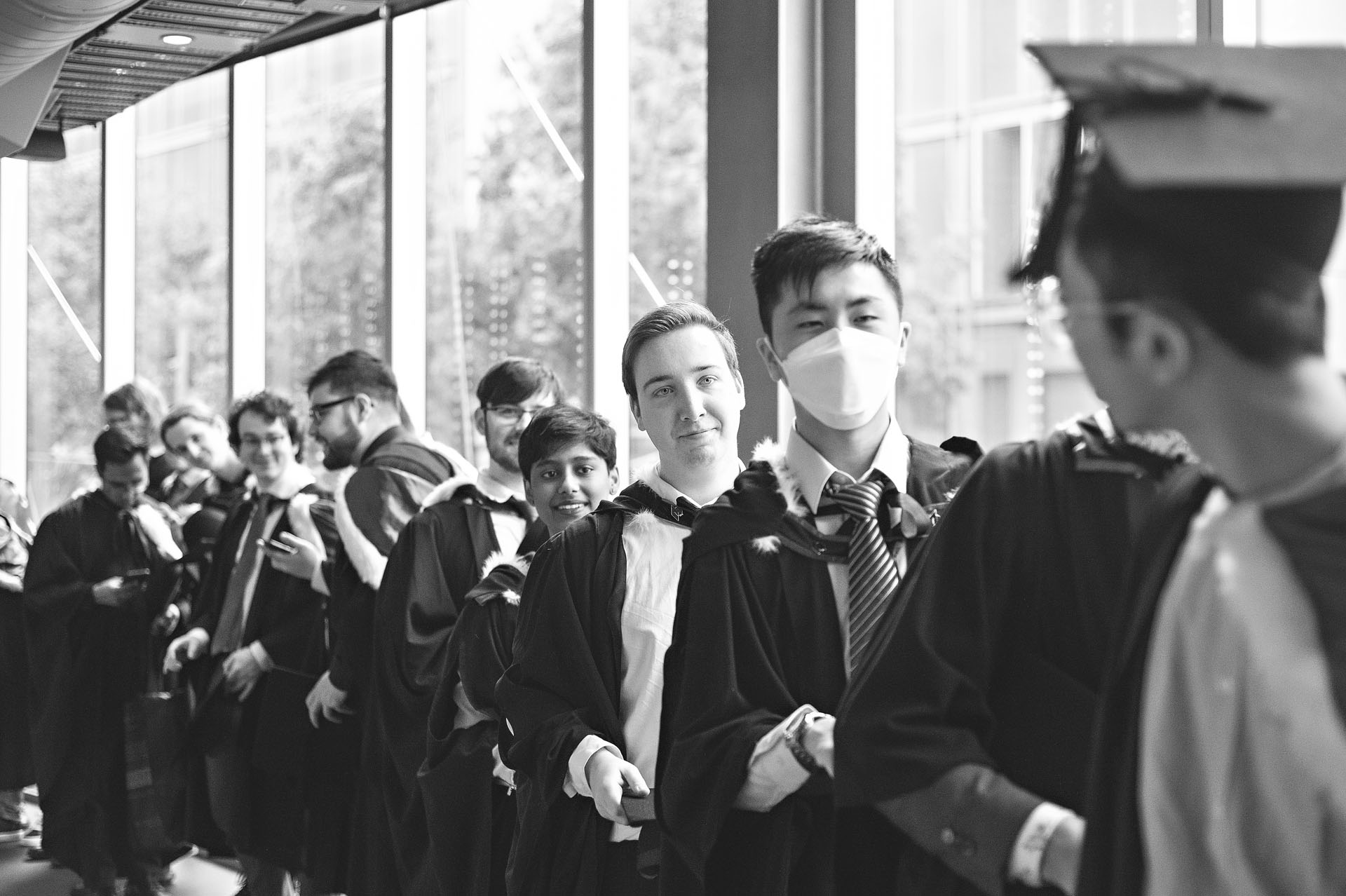 Everything you need to know in preparation for the ceremony:
Registration: Those eligible to graduate will receive an official invitation to their personal and MDS email account with a link to register on [UPDATE] Monday, March 6th. If you believe you are eligible and did not receive a link after said date, please contact studentadmin@mediadesignschool.com. Registrations will close Friday, March 24th.
Gowning: A link to order academic regalia will be provided upon registration, which you will be expected to bring to wear to the ceremony. It will be your responsibility to return it.
Photography: A link to book a session with the photographer will be sent out upon initial registration.
Event guide & tickets: You will receive your pre-event guide and tickets on Friday, April 7th via email.
FAQ
Each graduate will receive 2x complimentary tickets; however, additional tickets will open [UPDATE] Friday, March 31st and close Tuesday, April 4th. The link to register additional tickets will be sent to your MDS and personal email account. These will be allocated on a first-come, first-serve basis. Additional tickets will not be allocated after registrations close.
Name Change
You must graduate under your official name held on the official University record.

The requirements for a name change are very strict.

We recommend you contact us in the first instance so that we can advise you regarding the correct documentation.

If you have any questions about changing the name on your certificate contact

studentadmin@mediadesignschool.com
You can download a full copy of our event Terms and Conditions below.