Media Design School's Story begins in 1998
We were founded in response to the global industry demand for highly trained graduates in the fields of digital design and creative tech.
Our faculty and students have cemented Media Design School's reputation as New Zealand's most awarded tertiary provider for digital and creative technology qualifications by creating work that is consistently regarded among the very best in the world.
This has led to the growth of a robust network of industry partnerships which allows our students to not only benefit from genuine feedback and industry insights, but make connections to not only get their foot in the door, but to bust it wide open.
With our eyes set on the future, we will continue improving our school in as many ways as we can. 
Impact Report 2022-2023
Today, we proudly launch our 2022-2023 Impact Report. 

It demonstrates the role that private investment plays in higher education across the globe, showcases how we weave impact and purpose into everything we do, and it highlights the fingerprints we are leaving on the lives of our students, on the education sector, and on the global community.  

We are educating global graduates who have an intrinsic sense of social responsibility, this ensures that our fingerprint expands beyond the realm of higher education into the communities in which we live and work.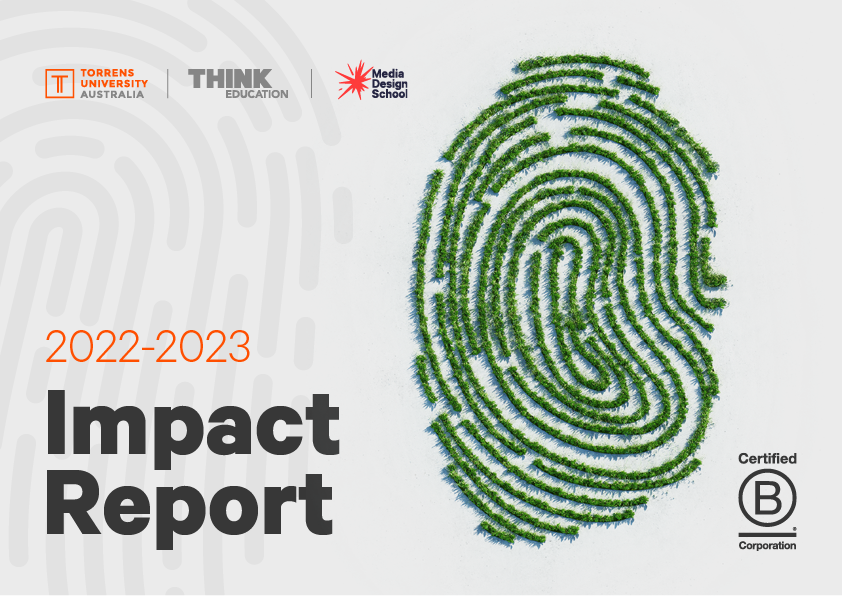 Our History
25 years young, Media Design School already has a history of global success.