Social Impact Report 2021
In March 2020, the world changed. And we responded. Higher education needed a shake-up, and the pandemic accelerated our action. Collectively, we created impact. We led with care and connection. We adapted. We kept our students learning, and our teachers teaching.
Our Social Impact Report 2021 is a report card, a testimony, and a call to action. It's our story of resilience, creativity, and triumph in the face of global disruption. 
Now is the time for the change-makers, the disruptors, and the agitators.
Now is the time to truly connect the world for good.
About the Artwork
It articulates the journey of Tāne, the Lord of the Forest's great quest to obtain three kete (baskets) of knowledge and the fierce battles that ensued with his brother Whiro, Lord of Darkness.  
According to Māori tradition, knowledge came before humanity. The three kete of knowledge are often known as te kete-tuauri, te kete-tuatea and te kete-aronui. These baskets respectively held the knowledge of ritual, memory and prayer; of evil that was harmful to mankind; and knowledge that could help mankind.  
This story has become a potent symbol at the heart of our new Media Design School campus.
This piece, featured on the cover of our Social Impact Report, was created by Te Iwihoko Te Rangihirawea (Ngāti Rangi, Ngāti Pikiahu-Waewae), an alumnus of Media Design School, and can be seen by all who visit our new Madden Street campus as a centrepiece digital installation.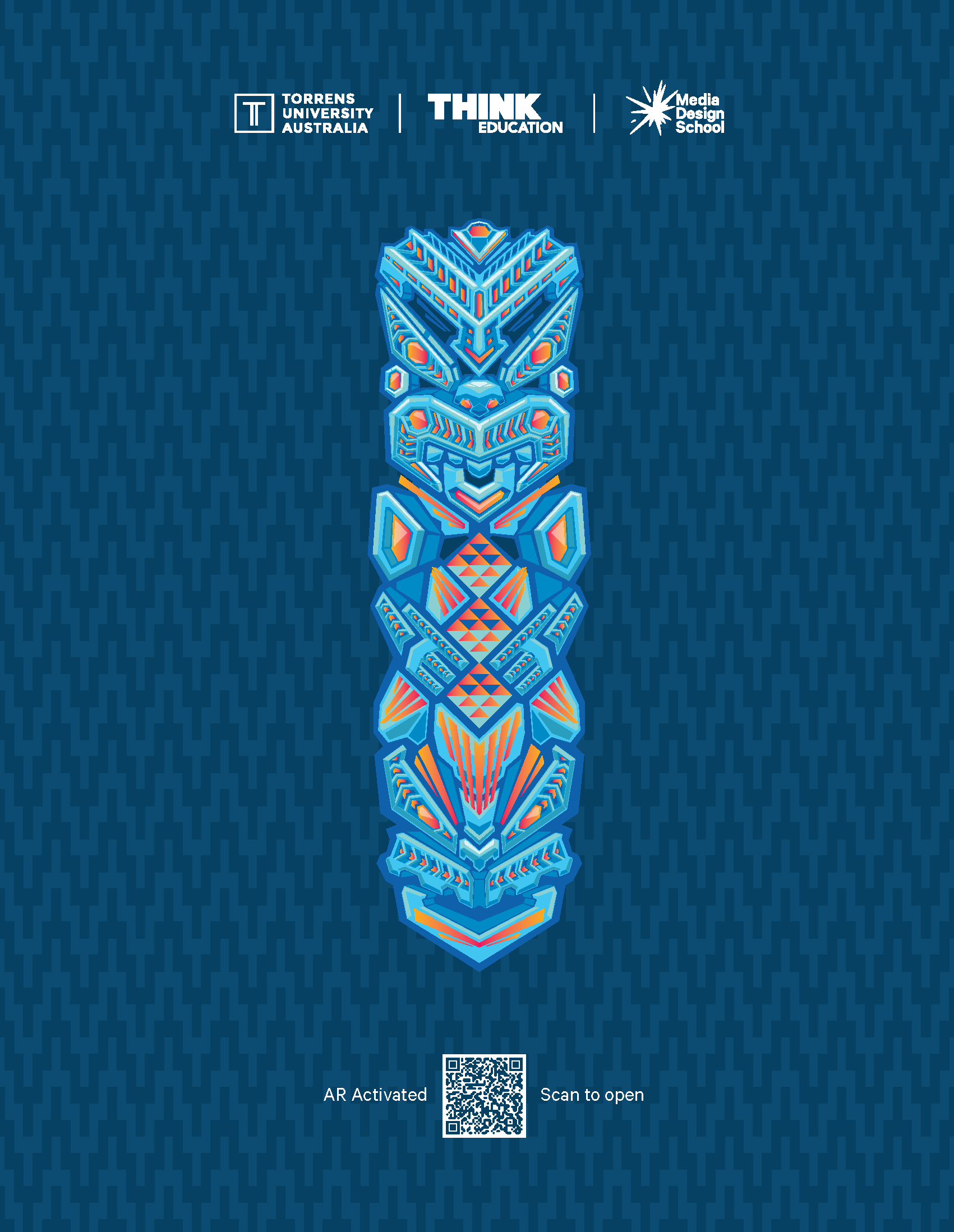 Our History
23 years young, Media Design School already has a history of global success.