Media Design School is focused on growing the pathways and outcomes for our Māori and Pacific students and is active in the local community to ensure the success of those choosing to study with us, before, and during and after their time at our school. 
We ensure a strong presence of Māori and Pacific culture in our organisation, teaching and learning, with a safe environment for work study and creativity, aspirations and events. 

Our Māori and Pacific Steering Committee consists of key staff members and elected Māori and Pacific Student Representatives to help inform MDS's decisions with a cultural lens.
Mai te mapura mōhio, te mahi pai. Excellent work comes from a bright spark.
Tangata Whenua - Māori 
The recognition and respect of Māori people and their customs are key to the way we run our school and we abide to law and policies, like Te Tiriti O Waitangi, and international agreements like the United Nations Declaration of the Rights of Indigenous Peoples.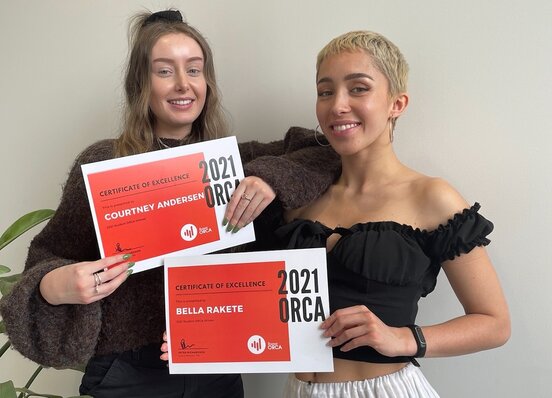 Tangata Pasifika 
Talofa lava, malo e lelei, kia orana, bula vinaka and warm Pacific greetings! Pacific peoples and culture make up over 7% of the total population of New Zealand. MDS recognizes this through initiatives aimed to help Pacific students excel in creative tech careers, aiming to make such pathways more accessible, and accepted.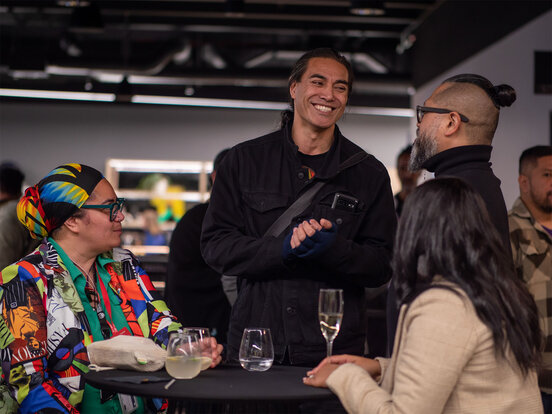 Fale Māpura – Your Space
Our Fale Māpura is a dedicated space on our campus designed specifically with Māori and Pacific cultural practices in mind and was blessed by Dr Haare Williams (Ngāi Tūhoe and Te Aitanga-a-Mahaki). All students and their families are welcome to use this special space to talanoa (discuss), interact and learn in a cultural affirming and safe environment.
Adding to the room's special character is a beautiful Tongan Tapa which proudly hangs on the wall and was gifted to MDS by student Lita Vatuvei and her family.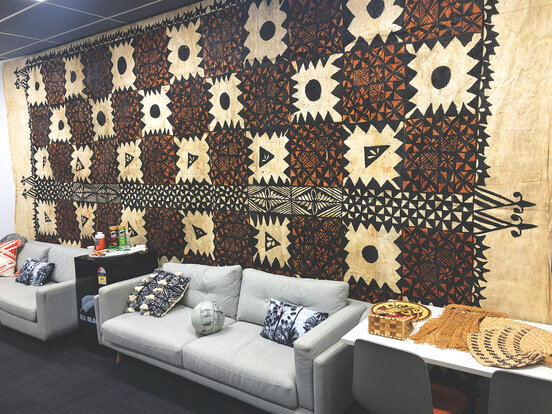 Ngā kaupapa me ngā hui | News & Events
Ngā tauira | Students
Meet our Students

 
Lita Tu'ilalotonga Vatuvei 
Cultural heritage: Tongan 
Programme: Bachelor of Media Design majoring in Motion Graphics
A lot of my views and perspective is based on the country I grew up in [Tonga] – that I take a lot of pride in, and want to show the value of where I come from.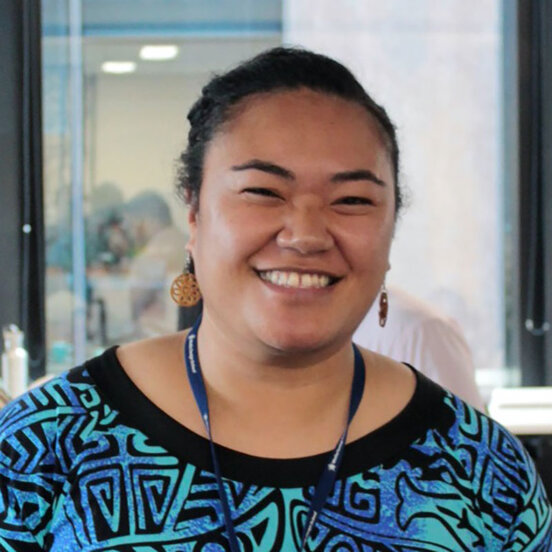 Leigh (Leoloamailagi Isikuki) Punivalu
Cultural heritage: Samoan and Māori
Programme: Bachelor of Media Design (Majoring in Graphic Design)
When I design, it is always from the lens of my culture in terms of experience, principles and values – drawing on the passions and emotions of the past, and being able to create a visual presentation because the Pasifika are very good storytellers.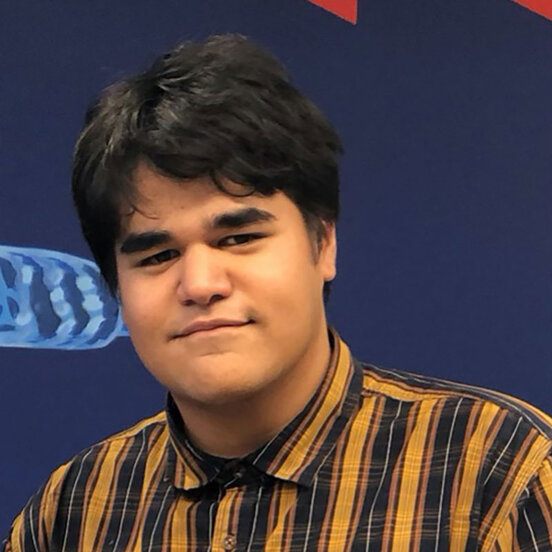 Mia Tawhiao-Lomas
Cultural heritage: Māori (Ngāi Te Rangi & Ngāti Hikairo)
Programme: Bachelor of Creative Technologies (Game Art)
I've always played games and been drawn to the narrative, story-telling aspects of the games and the characters. For me, there is a definite lack of Māori representation in the media we consume, but I am seeing things start to evolve...being able to create stories about our people and our culture ourselves – through games, through film and other mediums – is something that is very important to me.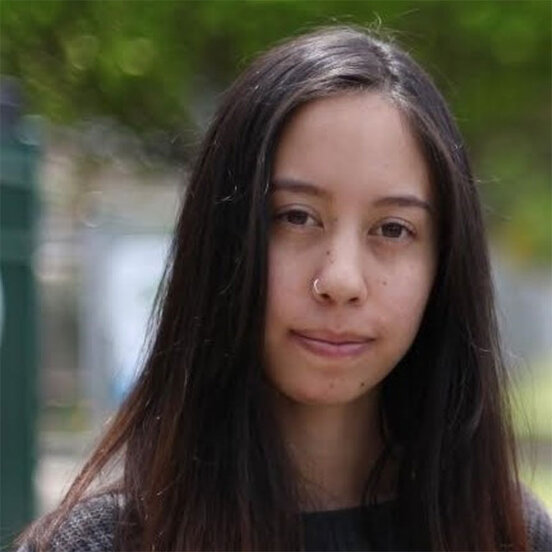 Blaike Harnett
Cultural heritage: Māori (Ngāti Awa, Te Arawa, Ngāi Tahu)
Programme: Bachelor of Creative Technologies (Game Art) 
MDS is a highly collaborative space where students exchange ideas constantly. My advice would be to build your skills in effective communication and team working, regardless of your chosen course. Also, don't be afraid to explore your creative abilities to the fullest. While MDS will give you the tools to create and teach you how to use them, it is up to you to do the creating.
Elijah Fuamatu 
Cultural heritage: Samoan (Villages of Leulumoega and Fagali'i) 
Programme: Bachelor of Art and Design (3D Animation and Visual Effects)
I would highly recommend the Digital Creativity Foundation programme because as a former student of the one-year course, I can say with confidence that it helped a lot with my transition into my degree programme. I would also say to new comers to open-up their minds to thinking imaginatively and creatively.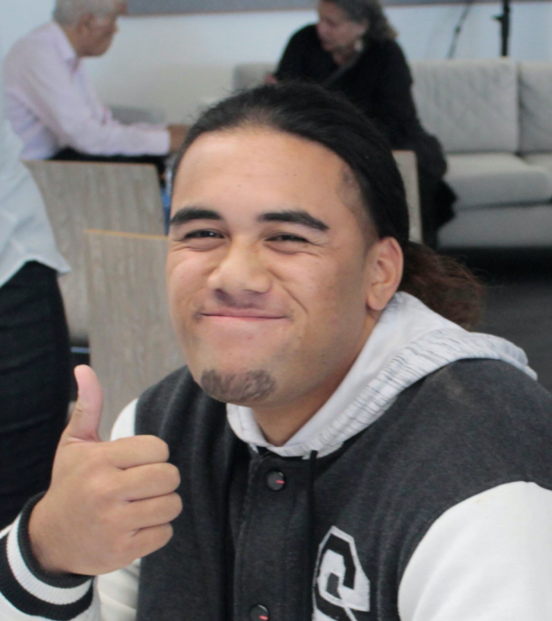 Bonnie Kea
Bonnie is of Cook Island heritage and has been involved in the creative industries for over 25 years, beginning with Fashion Design. Bonnie is passionate about integrating cultural design and practice into her work and that of students, and has research interests in cultural identity. She is the Programme Leader for the Digital Creativity Foundation Programme.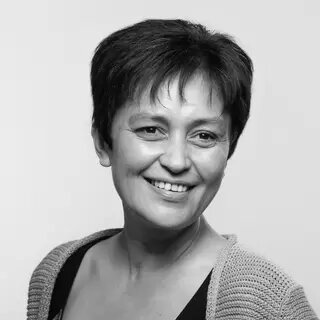 Juno McCoy
Juno is of Niuean heritage, and he has been working with local and world known influencers, focusing on commission work for a few years. Juno is passionate about creating design work that focuses on positive spiritual energies that connect people with one another. He is a Lecturer for the Digital Creativity Foundation Programme.