On MDS:
I had been looking at different universities for some time but had found the courses to be nonspecific to VFX and hadn't been convinced that the lecturers had much knowledge in the area. However, after going to the MDS open day, it was immediately clear to me that the Bachelor of Art & Design course is highly tailored to output industry-ready VFX artists, as well as being apparent that the lecturers possess a wealth of knowledge and industry experience, which was particularly obvious from a live FX simulation demonstration that I witnessed from a lecturer. After that, I was 100% certain that MDS would be a great place to gear me up for the VFX industry.
The balance of exposure to multiple disciplines whilst allowing me to specialise in compositing at MDS was super helpful. This has allowed me to collaborate well with my colleagues in different disciplines by giving me enough knowledge of their particular discipline to be able to communicate what I need from them or enact cooperative solutions across multiple departments. MDS's first year of multi-disciplined study, as well as the friendships I developed with students in other disciplines, has given me a lot of valuable understanding in that area.
That understanding was increased by the depth of knowledge possessed by the lecturers, and the relationships I built with them during my time studying. Almost all of the BoAD lecturers have industry experience and a number of blockbuster credits to their names, which meant that they could provide valuable answers to any question, not just about our areas of study, but also about the realities of the industry, career related questions, etc. The small sizes of the classes also allow for a lot of one-on-one time with lecturers, so there's plenty of time for personal feedback on your work, or help with a task, if you need it.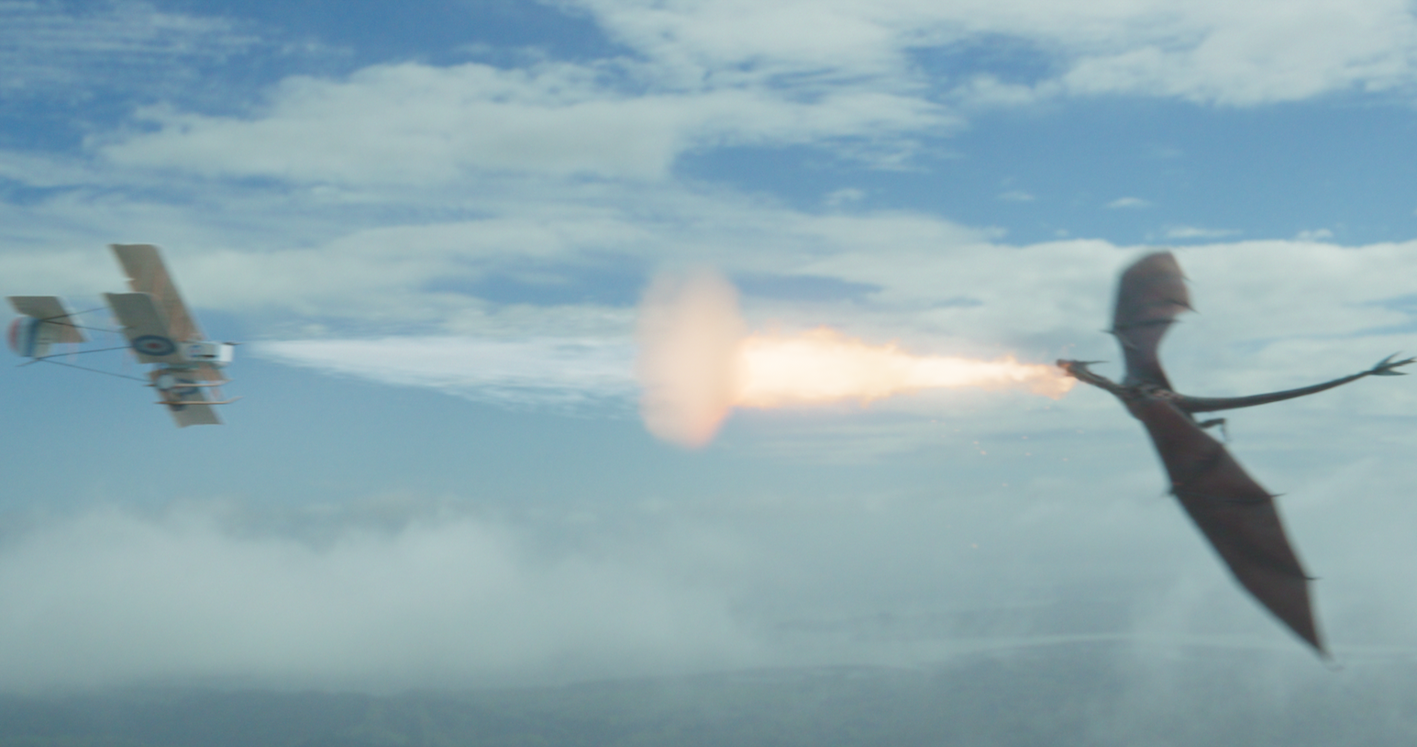 On Industry:
As a compositor, it's my job to assemble multiple components of a shot like plate footage, CG renders, and live-action elements and combine them to make it feel like it was shot with one camera. Since compositors work in a shot-context, I will work through each of my assigned shots one by one, using a combination of elements, plate footage, and CG renders to build a final product that matches the reference provided from our clients or established by our lead compositors. This will often involve enacting changes from notes both internal, as well as client-side. I also occasionally have the chance to work on pipeline tools to integrate into the programs we use, which are coded using Python.
I was surprised by how many MDS students there are in industry! My company is a particularly ridiculous case, where something like 90% of our artists are ex-MDS students.
In my first year at MDS, I was told "make sure you keep your old work to look back and remember how far you've come." It's especially easy to compare yourself to others in such a visual profession, and there'll always be people around you who are better at particular things, or have far more experience than you do. But what's more important than where you are compared to them, is how far you've grown and learned since you started. It helps to keep you motivated as a little confidence boost when you need it, and it can also be fun to look back and have a laugh at what you might have thought was amazing work at the time, but in hindsight isn't quite up to scratch with your updated standards.
If you wanted to do what I do, I would advise to find the aspect of VFX that you love the most, whether it be compositing, simulations, modelling, or animation, and fully immerse yourself in it! If you can find something that just clicks with you, the hours you spend working on it become a great time, and you'll find yourself spending extra time outside of work or class just because you can't drag yourself away from it. I also took on personal projects outside of work because I loved creating shots in my own time, which helps to build your skills and confidence a lot faster. Something I've found to be true in my time in VFX so far is that if you love your work, you'll never work a day in your life!