Qualification
Micro-credential, NZQA Level 8
Admission Requirements
Refer to Entry Criteria below
Portfolio Requirements
N/A
Overview
Aim, content and outcomes
Essential upskilling for working professionals, leaders and managers from all industries and sectors looking to improve the experience of their users, customers and employees of their organisation's products, services, processes and systems.
Learn from industry guest speakers

Collaborate with like-minded professionals

Design and prototype the user experience for a real-world product, service, system or process
User Experience (UX) is primarily about understanding and improving the experience that people have when interacting with products, services, systems and processes – both digital and physical – to achieve their goals. As a human-centred design approach, and in a similar way to design thinking, designing user experiences requires having a deep understanding of your users – their values, feelings, needs, goals and pain points. This requires undertaking user research and analysis to uncover insights and define, not only the audience you are designing for, but their problem(s) you are trying to solve. Based on these research findings, UX designers use tools such personas, scenarios and user journey mapping to develop possible solutions which they iteratively prototype, user test and refine.
In this User Experience micro-credential you will develop 
the ability to undertake and synthesise user research, prototype design solutions and carry out user testing

a Kaupapa Māori research approach to user research, user experience design and user testing

scenario thinking – involving personas, user journeys and touch points to analyse and improve their user experience
Successfully complete this micro-credential and you can transfer these 6 credits towards the Postgraduate Certificate in Digital Transformation* at Media Design School (*subject to meeting programme entry criteria).
Thoughts from our Alumni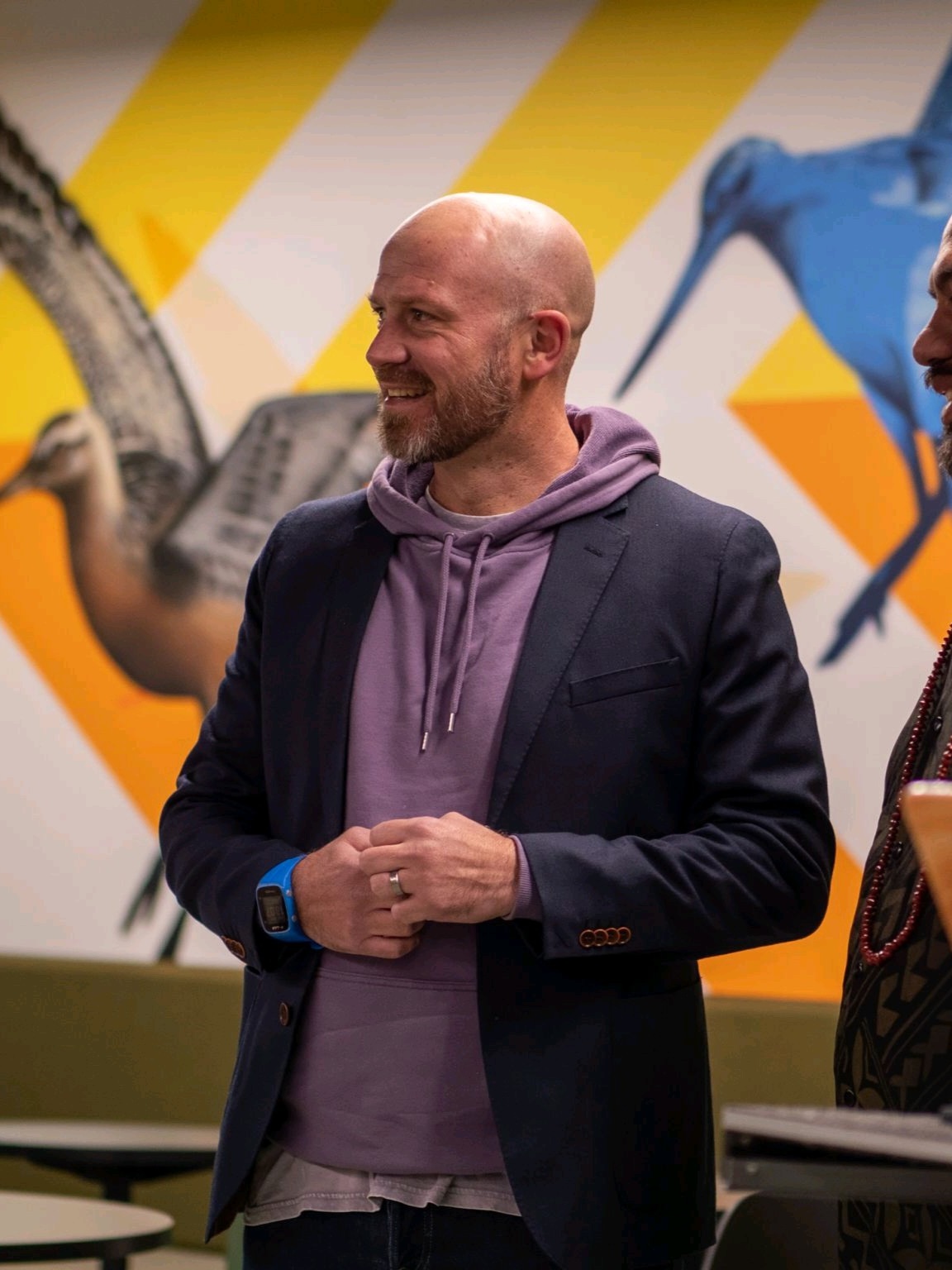 Shaun Gear
The scope of the Digital Transformation programme at Media Design School is broad – it's taken me outside my comfort zone and provided me with a wider range of tools I now use every day within my role. I didn't enjoy school or previous tertiary experiences, and this was the first formal programme I've enrolled in since entering the world of work 20 years ago. I was unsure how I'd cope, but our facilitators have a wealth of industry and academic experience, and I've thrived with the flexibility and support they continue to offer during the programme.
Entry Requirements
Bachelor's degree, or equivalent level qualification,  OR 

Equivalent and relevant professional experience that demonstrates ability to perform in the micro-credential and commit to achieving its outcomes
All entry applications are assessed by the Programme Director and a personal interview may be requested if necessary.
International students will need to have sufficient English language skills to complete this micro-credential, Academic IELTS 6.5 (minimum with no bands less than 6.0), or a minimum TOEFL score of 100 with minimum sub-scores of 25, or equivalent qualification, if English is not the potential students' first language.
How to apply
Click on Apply and complete the application form.
Attach the following documents:
Proof of ID and

Proof of bachelor's degree or equivalent OR

Proof of equivalent and relevant professional experience eg CV, pay slips, references
Influence Scholarship
You may be eligible for an Influence Scholarship, which covers 60% of the full fees for selected programmes, including the Digital Transformation Micro-Credential. See our Scholarships page to find out more.