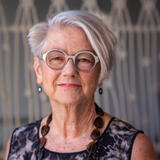 Julie Craig
Vice President, Governance, Strategy & Student Administration - Torrens University Australia & Media Design School
Julie Craig joined Torrens University in 2014 after building a successful career in education across Australia.
Prior to joining Torrens University, Julie worked at Swinburne University as Director of New Ventures and Innovations where, in conjunction with SEEK Ltd, she established Online Education Services Pty Ltd, the Swinburne and SEEK Ltd private company, which provides Swinburne courses online. Before Swinburne, Julie was Assistant Deputy Vice Chancellor (Services) at the University of Newcastle and spent a number of years as a senior public servant in New Zealand.

In her current role, Julie leads all governance and risk advice, student administration as well as supporting the development and implementation of the Torrens University 2025 vision and strategic planning. Julie holds a Bachelor of Arts from the Victoria University of Wellington.