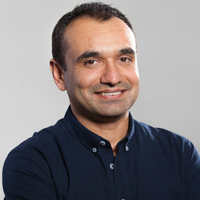 Dr. Imran Khaliq
Senior Lecturer - Bachelor of Software Engineering
Dr. Imran Khaliq has a PhD in Computer Science from the University of Auckland and has more than ten years of teaching experience.
Dr. Khaliq's research, which focuses on Algorithmic Games, has received numerous accolades over the year, having been awarded Scholarships for his Doctoral and Postgraduate studies as well as the University of Auckland's Doctoral Completion Award.

Dr. Khaliq is most interested in infinite games played on finite graphs to model problems in Automatic Verifications, Model Checking, Automata, and Formal Logics.

He has presented and published many research papers in high-ranking international conferences and seminars. He is also involved in peer-review activities for research journals.

He is a member of Association of Computability in Europe (ACiE), and European Association for Theoretical Computer Science (EATCS).