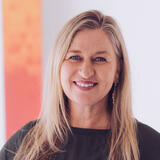 As Country Director – NZ, Ruth is responsible for leading high priority strategic initiatives and operations for the New Zealand division of Torrens Global Education Australia & New Zealand.
Ruth brings over 25 years experience in tertiary education management and has both academic and operational expertise. She has had the privilege of leading high performing teams at some of the highest ranking private tertiary providers in Australasia including the International College of Management in Sydney and Yoobee School of Design in New Zealand.

With an MBA from MacQuarie University in Sydney, Ruth is currently studying online towards a Master of Science (Digital Education) at the University of Edinburgh, Scotland.

Ruth's passion is making a positive difference in the world and to the lives of others through education and learning.