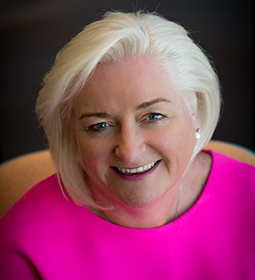 Linda joined Torrens University as President and Media Design School as Governing Board Chair in September 2014 after more than 23 years of management experience in the education sector in Australia and the United Kingdom.
With a diverse background incorporating leadership in private, public, government, social enterprise, commercial and education sectors, Linda is internationally recognised as an innovative, strategic thinker with leadership skills to drive exceptional business performance, and is passionate about education and training for all. Prior to joining Torrens University, Linda was Deputy Vice Chancellor and Director of TAFE at Swinburne University, Melbourne where she was responsible for maximising the dual sector advantage, driving the sustainability and social inclusion strategies across the University, and managing the TAFE Division.

Linda completed her Master of Science (Education Management) at Manchester Metropolitan University.