I applied to join MDS because of the experience I had at the open day. I attended open days for a few schools, and I got the impression that more than other Universities, MDS was really practical, and that the curriculum really considered the future. It also helps that I had a friend who was studying at MDS before I arrived, and the work he was doing really piqued my interest.
As far as the curriculum goes MDS prepared me really well. MDS taught me how to apply design methodology to almost any problem, and figure out a way to get through challenging briefs, and create meaningful work along the way. That problem-solving skillset has been infinitely transferable in my day-to-day work. The presentation heavy nature of the curriculum gave me an edge in talking about my work, communicating ideas and knowing how to tell an engaging story. That presentation skill has given so many positive impressions in job interviews, client presentations, and has made it easy for me to integrate into a creative team.
My favourite part about MDS was the relationships I built with my peers and my lecturers. I was really surprised by just how conversational and face-to-face my time at MDS was. Everything from the lecture structure, to class sizes, to the curriculum itself really rewarded conversation and collaboration. I found myself really engaged in design because I always had someone just as passionate to talk to. The lecturer-student relationships were also really valuable, because the lecturers weren't just teachers, they were also there to be advisors and mentors.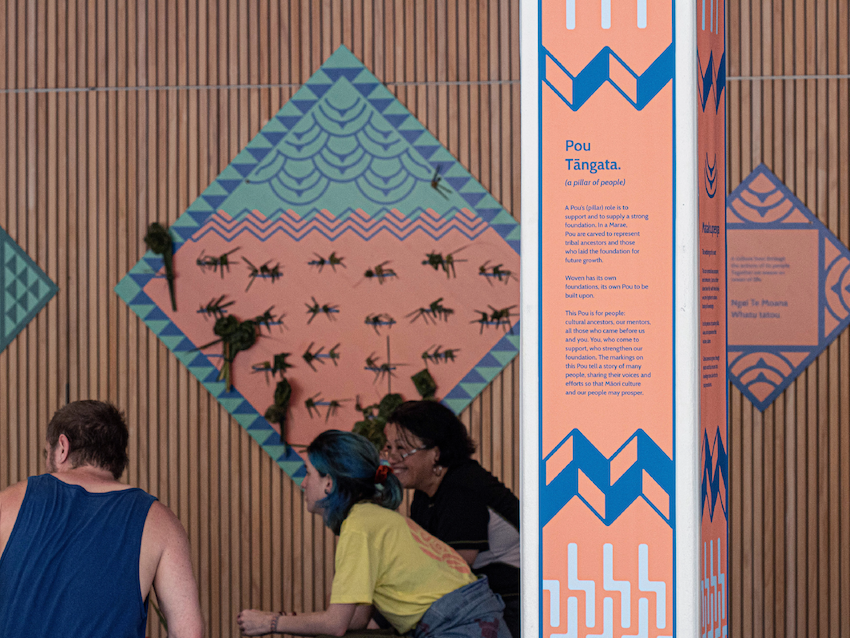 I now work at Isthmus, a trans-disciplinary design studio that combines architecture, graphic design, landscape architecture, and urban design. The Isthmus kaupapa is to regenerate Aotearoa by connecting land, people and culture.
I have two primary outputs here: In project work, I collaborate with Architects, Landscape Architects and Urban designers to create Graphical outcomes for the built environment. These vary from facade designs, super graphics and ground markings, patterns and graphical systems, wayfinding, branding, and editorial work. Internally, I lead the Isthmus brand system, producing templates, case studies, diagrams, and imagery for Isthmus' brand asset library, and giving guidance on how to use them. Behind the scenes, I also work with the graphic design team to strategise the direction of the discipline, and navigate the challenges of finding new work, and communicating our capabilities to the studio. Part of my value within Isthmus is also to advocate for Te Ao Māori, and the respectful use of Māori visual narrative. I support projects and internal initiatives with the knowledge I've gained through working with Māori creatives, while growing that knowledge over time through continual exposure and research.
I haven't hit the point where a day can be typical yet. Most weeks start with a very different assortment of work. The closest thing to a typical day usually involves having breakfast and coffee at work, chatting to colleagues, and then settling in to a mixture of internal communications, upholding the Isthmus brand system, giving general graphic advice, strategic direction planning for the graphic discipline, project work, meetings, and a surprising amount of WIP printing on our big roll-fed printer. Usually that routine is broken up by lunch at Freyberg place, table tennis games in the studio, conversations about ongoing projects, and random tasks that vary from painting temporary signage and carrying furniture, to site-visits and photography, or organizing videography for events we hold in the studio. Every day is a bit different, and I'm still learning to strike the right balance between predictability and variety.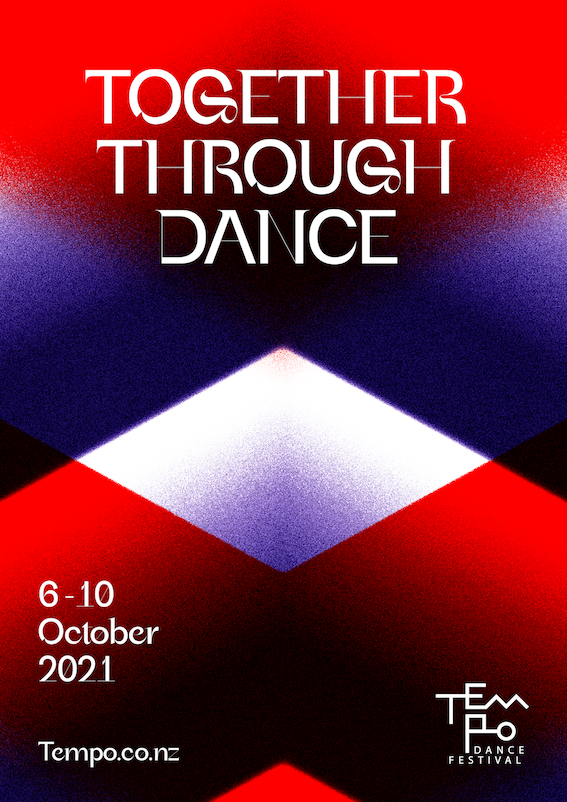 I was shocked when I started working at was just how quickly I found my feet. Before I landed my first role I wondered if I was ready for the industry, I wondered if I would be able to keep up with the pace. Most students worry about how big the jump from study to the industry will be, but we tend to forget that at MDS we've all been practicing as designers since the day we started our studies. Sure, it was a little uncomfortable to get used to the new environment, but once the rust was shaken off it wasn't long before I found my groove. The only real negative shock I can think of is time-sheeting and allocation, those challenges never seem to go away. In a perfect world I would still have deadlines, but I'd be free to divide up my time based on what a given project needs.
It's been a while since I've really thought several years ahead. So much has changed in just the last 12 months and five years ago I was just beginning university. It's hard to know what I'll be working towards later on, but for now I think there's three goals to really work for: A purple pin at The Best Awards. I think I'd be happy with a Gold honestly, but that seems too realistic and I've already achieved more than I expected, so why not push the dream further? A piece of graphic work that is really present at a large scale in a public space in Aotearoa. Something truly super-graphic that is really noticeable, and that becomes iconic for that space. To have a design practice (whether it's my own studio, or within another studio) where I get to really truly commit to the process of design. To be at a studio where work comes to me and my team because the results of that process are well known, and the unexpected is expected. Some day I hope to craft myself a role (or a company) where University style in-depth research and experimentation is just the way things are done.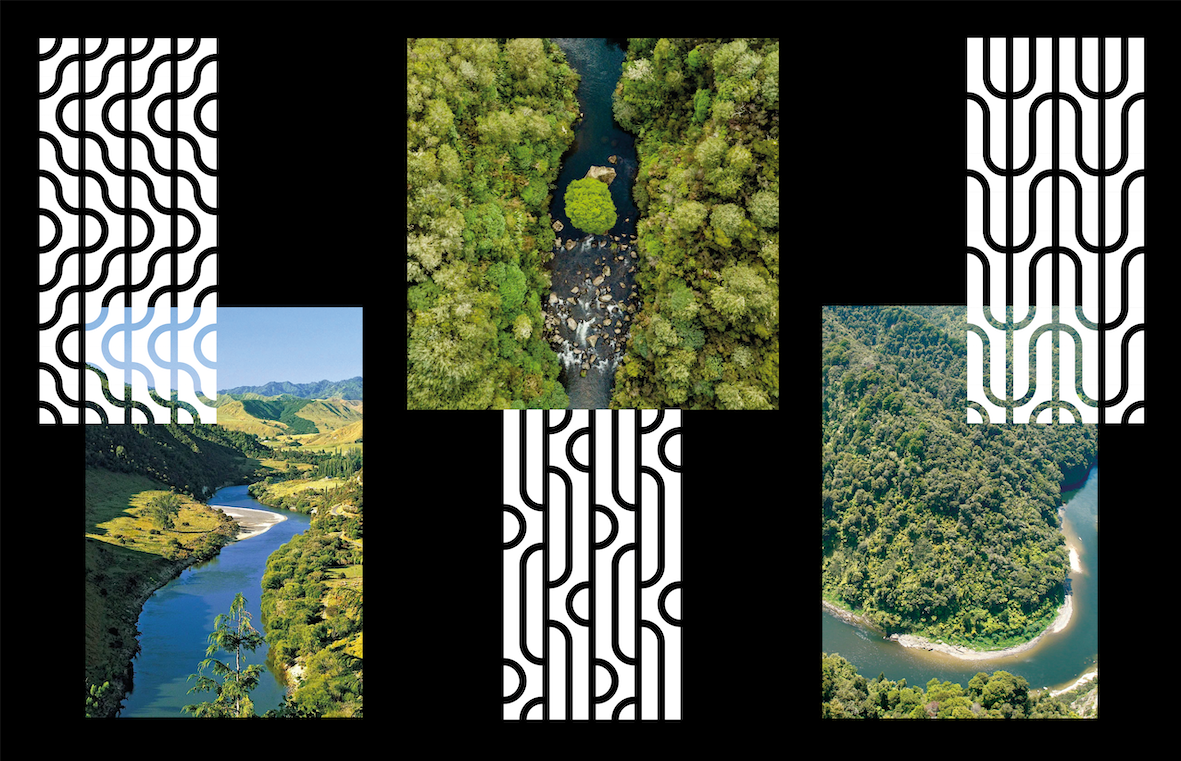 If you're looking to get into the field, first practice design as a philosophy. If design is embedded in the way you think and how you approach life, you'll never stop getting better at it. Second, never push back on technology. You should always embrace the chance to learn new skills. Right now I'm slowly learning Rhino and Grasshopper, but as a budding designer, I would recommend React.JS, or 3DSMax, or something to do with OpenAI. Almost every leading graphic studio is keen on modern digital skills; animation, creative code, rendering, 3d modelling and web design. Having those skills on offer helps to set a studios work apart, and if you've got some of them, you become indispensable.
Good design is worth the effort, and sometimes you need to challenge the brief to get a better outcomes. That, along with a good plan and enough persistence, can get you incredibly far.