I was after a practical learning environment with hands-on industry experience and Media Design School provided exactly that. In just one year, I had the opportunity to cross boundaries between disciplines and wear multiple design hats, whether that be designing an interactive installation, learning programming basics, leading an agile design team, or developing UX/UI skills. The small class sizes and studio-like working spaces created a family-like atmosphere and allows for constant feedback from peers. After working on briefs with real clients and receiving mentoring from creative professionals, I've left feeling well equipped to enter the industry.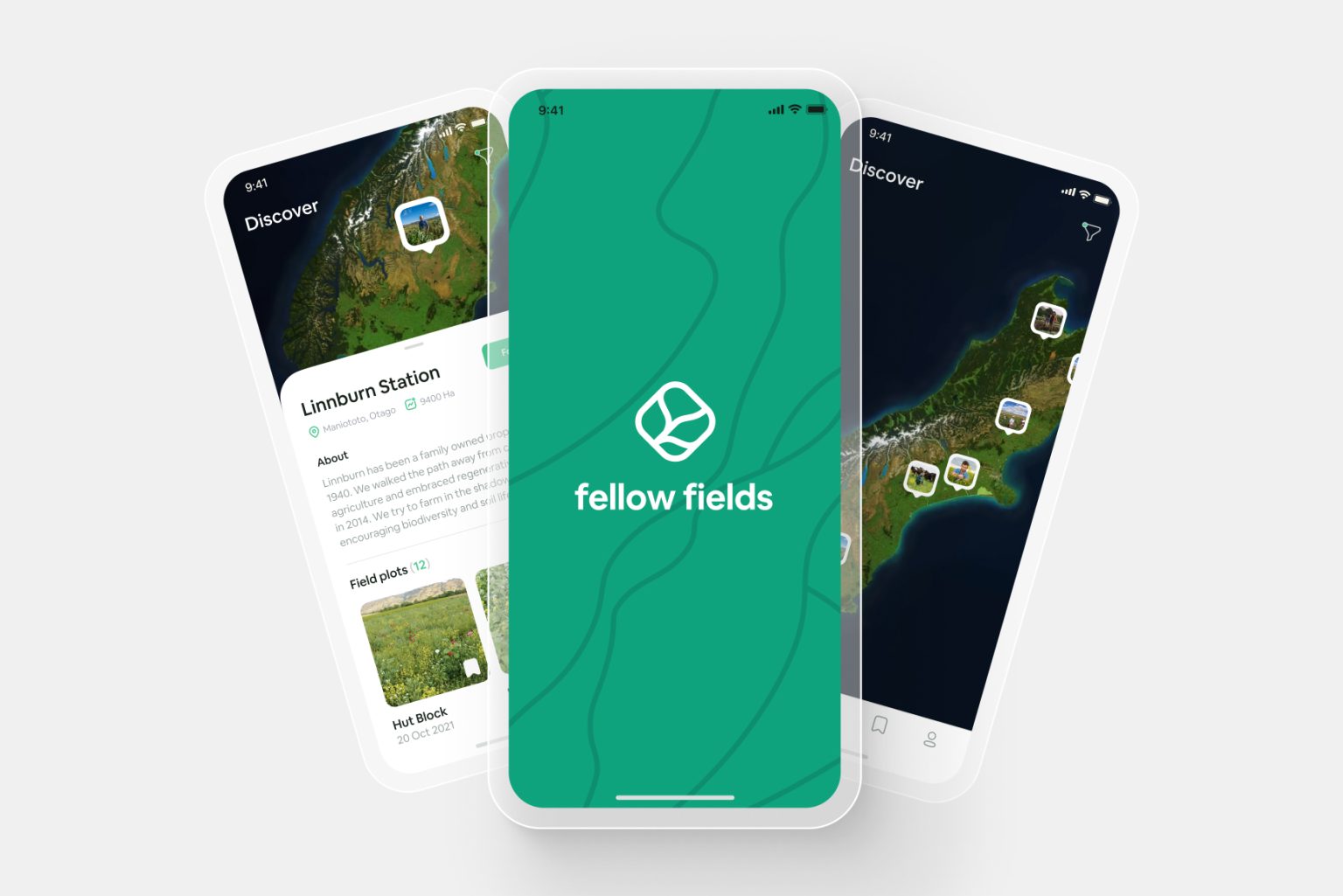 Prior to studying Interactive Design at MDS, I graduated from Otago University with a Bachelor of Commerce. I've dipped my toes in the tourism industry as a sustainability analyst and worked a role helping Kiwi businesses navigate the changing digital landscape. Whatever I pursued, I've always gravitated towards using my creative skills which made me realise I was perhaps more destined for a career in design.
My creative process draws on my sustainability background and my passion for shaping a carbon-positive, regenerative future. I adopt an environment-centred approach that goes beyond human-centred design to evaluate the implications of my designs on both humans and the natural world. Weaving this approach into the typical UX process may involve empathy mapping the needs of non-human stakeholders and creating non-human personas in order to minimise the environmental impact of my outcomes.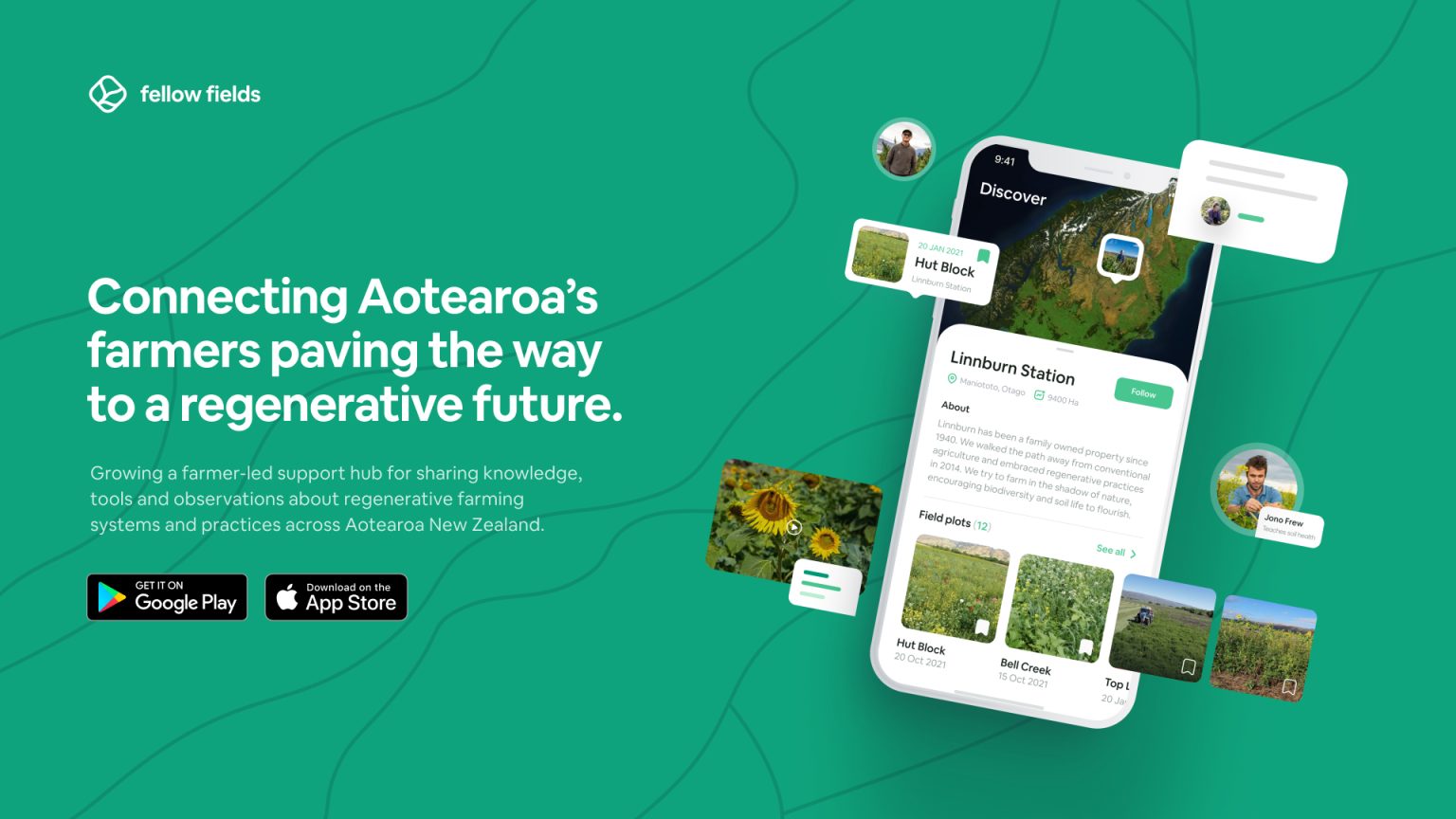 In a time where rural New Zealand is under immense political and societal pressure to reduce its environmental impact, I wanted to focus my final project on supporting farmers transition to regenerative agriculture; a symbiotic approach to farming that can sequester carbon and reverse climate change.
The resulting project, Fellow fields, brought to light the power of interactive design in connecting distant communities and empowering positive, community-driven change. Realising my niche as a creative in the primary sector was also an exciting discovery. I feel uniquely placed to support agribusinesses through digital design and amplify the stories of farmers on the frontline of the climate crisis.
Fellow Fields is an app that connects rural New Zealand to a support base of fellow farmers so they can share knowledge, experience and ideas around regenerative farming systems. The goal was to empower farmers and help them overcome ​​the stigma attached to farming regeneratively.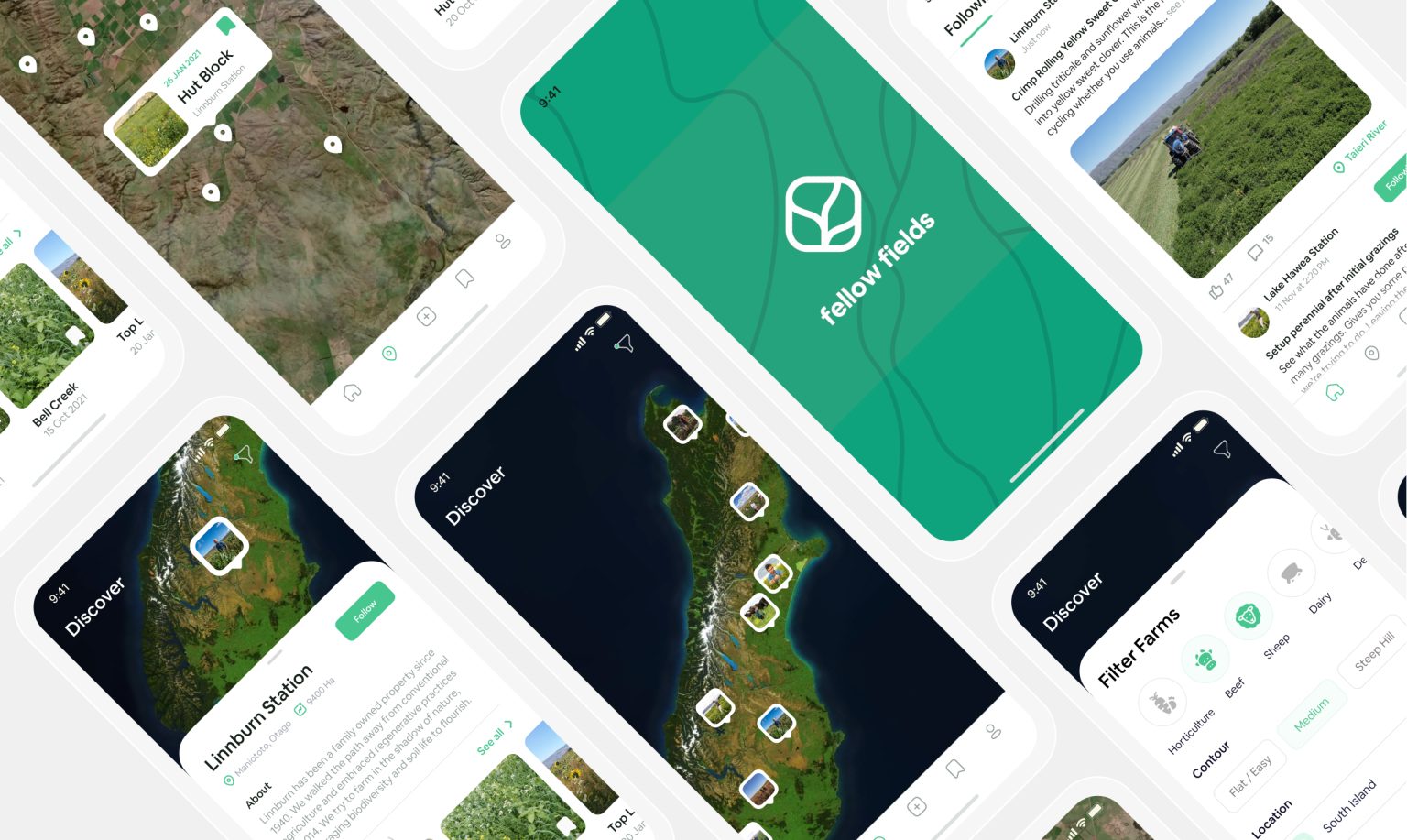 For now, I'm looking to join a dynamic, creative team that I can learn from and keep developing my skillset. I hope to continue creative endeavours on the side that help small Kiwi businesses doing good for people and the planet. I would like to keep pushing my illustrative and motion skills to add to my UI toolbelt. After gaining some experience in the industry, I would like to hold more responsibility for creative direction.
To leave some advice: Never underestimate the power of your design peers. Being stuck at home, alone with your ideas can be a creativity killer. This year taught me how to adapt and overcome creative blocks. Recharging my creative batteries involved jumping on a video call with some classmates to bounce ideas off each other, get feedback, and ultimately support each other. This experience has set me up for working from home – something the workforce will definitely see more of going forward.