I have always been a visionary and a creative, I knew it was what made me happiest and is my greatest strength, so very ideal to make that into a career! The beauty of design for me is its unique blend of psychology and art – I love empathising with an idea or human issue and getting into its nitty-gritty detail, then to create something beautiful out of it that people can relate to.
In the research stage of my graduation project, 'Heal by Nature', I was particularly fascinated and impressed by Ancient Maori wisdom. Human life was about aligning oneself with nature and living by 'Kaitiakitanga', which established guidelines for healthy land and defined the health of those living with her. Humans and nature were inseparable and humans were not superior to nature!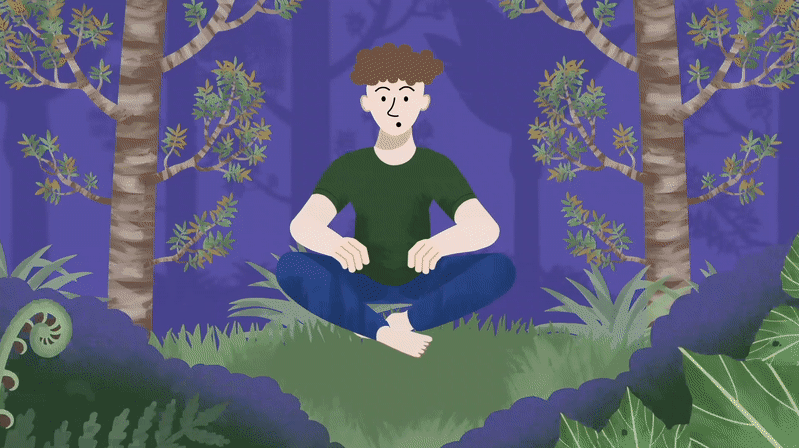 My campaign brings awareness to Forest Bathing, the practice of immersing oneself in nature for healing. This simple action has an abundance of health benefits both mental and physical. I was inspired to explore this as I find even 5 minutes in nature releases a whole lot of tension from my body, helps me see a lot clearer and even be more creative! It brings me back to who I am despite the drama of the moment. I think people tend to forget the benefits of nature time or even prioritise their own health, especially when we are wrapped up in the rush of busy working life.
I provided a bunch of native plants and encapsulated my design collaterals, to somewhat provide the Forest Bathing experience. I was pleased to see it attracted a lot of attention and people relaxing within the space, engaging with my project and saying things like how much they loved the smell of the plants! The illustrations and animations were really fun to do too and I'm particularly proud of the animated transitions from the grey working environment to nature! It has achieved its purpose of raising awareness of Forest Bathing as people explained it as well-articulated, fascinating and easy to understand. Woohoo!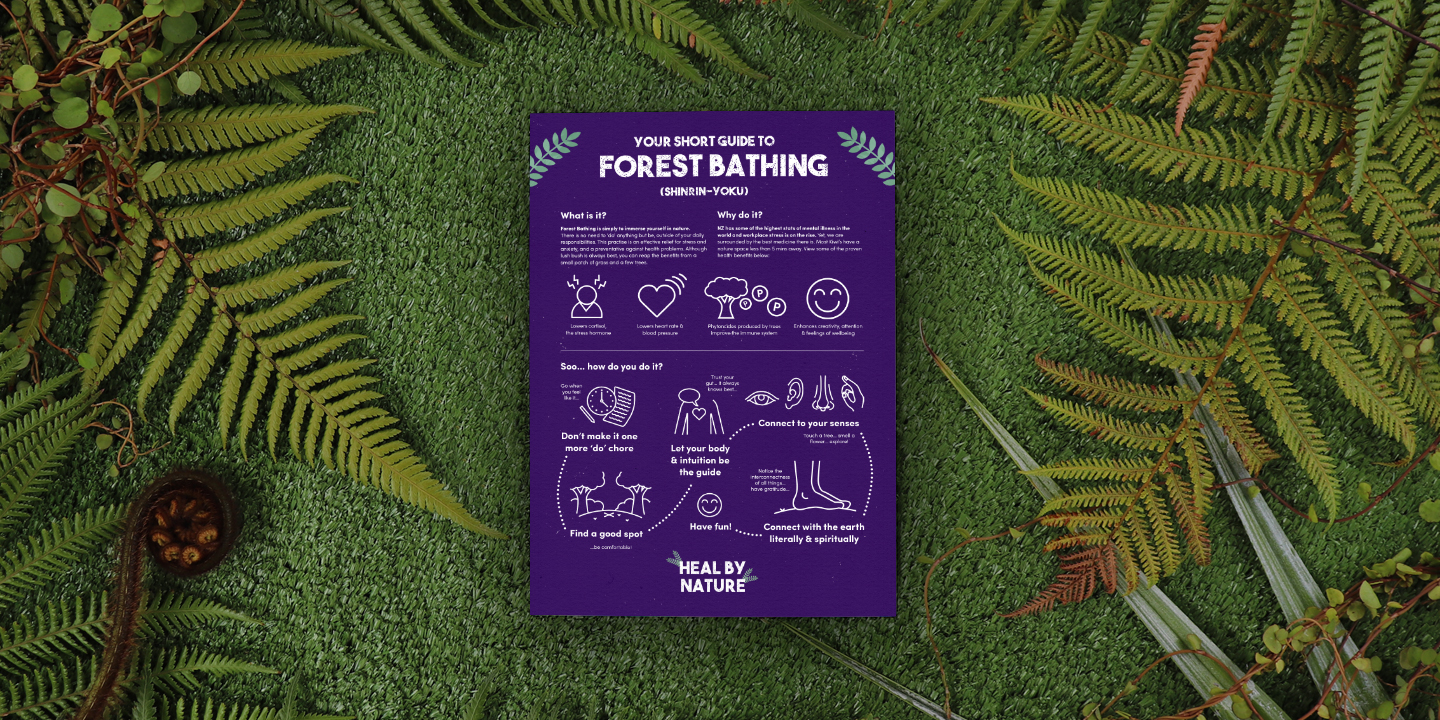 I entered study knowing what I was good at and interested in – art and empathy. At that time, the 'design process' was such a foreign term to me. Now I know it's something I've always been capable of doing. I started study with low confidence, thinking I had to acquire all the knowledge I would learn whereas now I know a lot of it comes naturally. I am now a Motion Graphics Designer, back then I had no knowledge of Motion Design or ever considered doing it as a path until MDS introduced me, then I fell in love!
I chose MDS because of its intimate learning environment, which allows you to build strong relationships with your lecturers and peers and that's how I learn better. It's also the closest study environment that resembles a real-life workplace, which is a good preparation for the real world. The very human way of learning makes MDS special and I can honestly say I wouldn't have rather been anywhere else. The lecturers do a great job at engaging the students and having a degree of empathy to understand your project and journey. The school also embraces individuality, which I believe is important for coming-of-age adults, particularly creatives.
Don't focus on being right or being the best, focus on learning. Perfectionism can restrict yourself to your comfort zone. Studying is the best time to experiment and make mistakes for the better and I wish I did it more! Year 2 was particularly stressful juggling living out of home, part-time work and full-time uni. I discovered a healthy work/play balance was necessary – spending time with my inner child to help keep those creative ideas flowing!
I'm probably more optimistic than most about the future! Yes, it sucks that it's more challenging to get work due to COVID but I think the whole lockdown experience was a cloud with an underrated silver lining. It's given us time to contemplate and prioritise things that matter, such as looking after ourselves, finding moments of stillness, being in nature and spending time with our families. I can't say this goes for everyone of course though, those unfortunate enough to have unstable home lives… but yeah, I think priorities are shifting, which is a good thing. Design will jump on the back of these new themes too which is something I'm very excited about!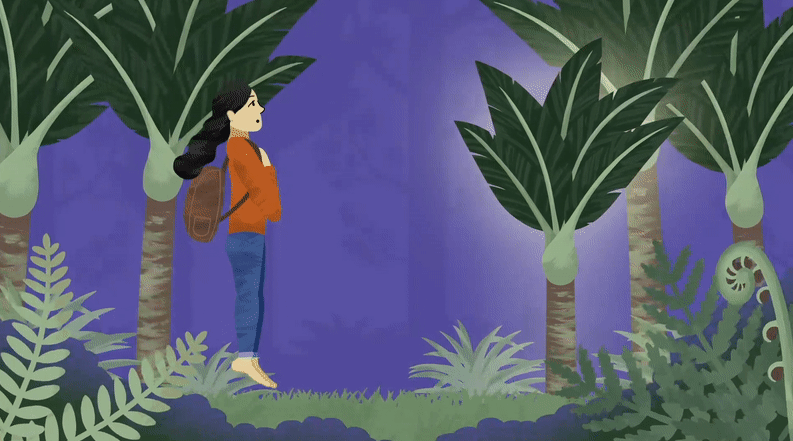 Once I have a few years experience under my belt, I would like to perhaps be leading a group of people specialising in human and environmental care and positive activism design. If not a leader, then a freelancer working with companies that do good things for the world. Between now and then, getting as much design experience as I possibly can working with a range of briefs which I find exciting!
You can check out my work on Instagram at @soph.creativee. Thank you for taking the time out to read about me – if you think I can help you with anything I would LOVE to hear from you!