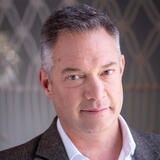 Scott Luckett joined Torrens University in 2015 after a series of financial leadership roles across the UK and Australia.
Scott previousl served as the CFO at Next Athleisure (parent of Glue Clothing and TopShop) and CFO at Retail Adventures. Prior to that, Scott spent six years as Regional Financial Director at Belron Group in the UK, the world's largest carglass replacement company, operating as O'Briens in Australia. Scott was a Director at PricewaterhouseCoopers for ten years and brings to us expertise in leading large complex transactions, including acquisitions and IPOs, developing high performance finance teams and strategic transformation of the finance function.

In his current role, Scott oversees the finance function and leads all aspects including financial control, market and business insights, and planning and analysis. Scott holds a Bachelor of Science from Lancaster University.