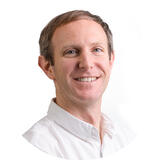 Matt Smith
AV & Facilities Coordinator
Matt has been with Media Design School since 2013 and has a comprehensive knowledge and understanding of various facilities sectors such as operations, technical services, and asset and property management.
Originally from London Matt has industry experience from time based working in studios and in publishing, he is skilled with camera and audio equipment with a wealth of practical knowledge to pass onto students.

Matt holds an honours degree in Photographic Arts from the University of Westminster in London.