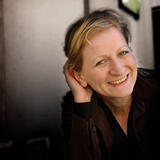 Dr. Mieke Leppens
Dean of Design and Creative Technology LANZ & Dean of Media Design School
Dr Mieke Leppens brings 30 years expertise from both academia and design practice to her role. Ensuring the maintenance of the highest standard in teaching, scholarship and research she leads an international academic team to teaching excellence and research as well as the development of external industry and academic community relationships.
Mieke has been the Dean of now the Design and Creative Technology Vertical since 2016 and is not new to the Vertical. She has been consecutively been Program Director of Branded Fashion Design, a degree she developed and launched in the Vertical as well as Head of Academic studies for Post-Graduate courses since 2010 at Billy Blue College of Design.

During this time, Mieke has led faculty through several changes such developing and establishing the Masters of Design, the accreditation of the Undergraduate and Post-Graduate Software Engineering degrees and the Design and Creative Technology Reseach Centre. She introduced Problem Based Learning into the new Common Core curriculum leading design practice and industry by enabling students in all areas of design to cultivate, in this computer age, highly valued soft skills such as empathy, collaboration, research and negotiation.

Having worked in many aspects of product design, from designing and the creation of meaning through branding, technological innovations in design and applied research, her interest lies in furthering design education through the adoption of emerging creative technologies, design-in-practice and design-as-practice to drive innovation in curriculum beneficial for the students, their future career opportunities and their lifelong professional endeavours as well as faculty.

She actively works towards the internationalisation of the Australian design industry and has international relationships through both diplomatic and independent channels having a unique understanding of the intricacies of cultural exchanges but more importantly the value added and many benefits this brings to the country of origin and profession at large.