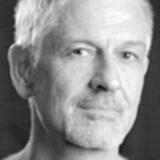 Brian Samuels
Lecturer - Bachelor of Art and Design
Brian joined the Media Design School team in 2012 with more than 40 years experience in the film industry.
Originally from California, Brian has worked on everything from Battlestar Galactica to X-Files and moved to New Zealand in 2000 for Lord of the Rings (LOTR).

"Some of the most amazing people in the world were working on the LOTR – I just wanted to be around these people and see what they were doing," says Samuels.

After almost a decade at Weta as a senior technical director, he eventually found his way to Media Design School, where students can benefit from his extraordinary experiences in the industry.

Brian has not only worked through the major CG milestones in history, he taught himself everything he knows.

Brian was attracted to the effects industry in the early 1970s when laser shows were a new phenomenon. He taught himself how to build them, use them and film them - skills that got him a job at the California Production Company.

He then did a short stint at Universal Studios building circuitry for BattleStar Galactica weapons before discovering the world of CG after a friend, who was working on the original Tron movie, let him sit in on animation sessions.

Brian's first real movie was Hellraiser III: Hell on Earth (1992), where he used CG to rip the skin off a woman. He also worked on Fern Gully: The Last Rainforest (1992), which was the first film to use digital ink and paint.

However, the highlight of his career was working at Boss Film Studios, which was founded by Richard Edlund after his departure from Industrial Light and Magic (ILM). Edlund had worked on Raiders of the Lost Ark and the original Star Wars trilogy at ILM.

Brian ran the digital effects team and worked on films such as Species, Outbreak, Waterworld, Air Force One and Starship Troppers.

If his years in the industry have taught him anything, Brian says it is important to take a break and do something completely unrelated to the industry to recharge the batteries, particularly after a big project. He's done everything from deep tissue massage to being the "i.t. guy" in a real estate agency between jobs.