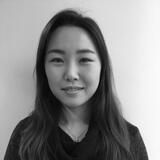 Angela Myeong
Student Administration Manager
Angela oversees administrative tasks associated with the student learning cycle from enrolment through to graduation.
Originally from Korea, where she earned her Bachelor of Environmental Engineering, Angela has over 5 years' experience in private tertiary education in New Zealand. In Korea she worked for KEITI, a public organisation affiliated with the Korean Ministry of Environment, for over 3 years, and for Henkel Korea for 1 year, before moving to New Zealand in 2014 and completing a Post Graduate Certificate of Business.

Angela is responsible for the creation and issuance of student academic records and transcripts and providing reports to the Tertiary Education Commission. In her spare time Angela enjoys kayaking, fishing, gardening and spending time with friends and her husband.